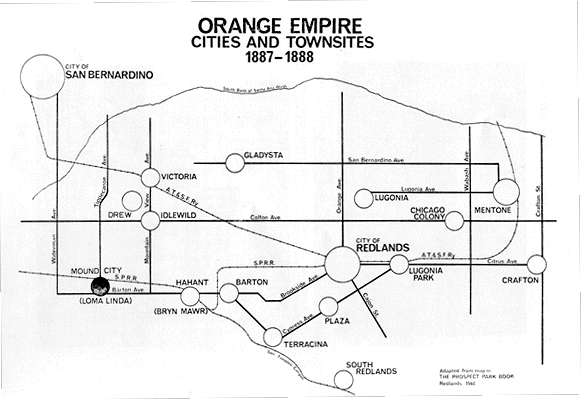 What evidence of change do you see on this map?
Do the communities of Idlewild, Drew, Hahant or Barton exist today?
Some communities continue to keep their name. Victoria is now part of San Bernardino. It has a Victoria School, Victoria Avenue and a Victoria Church. Some people still call the area Victoria.
Bryn Mawr is part of Loma Linda, but still has its own Post Office!