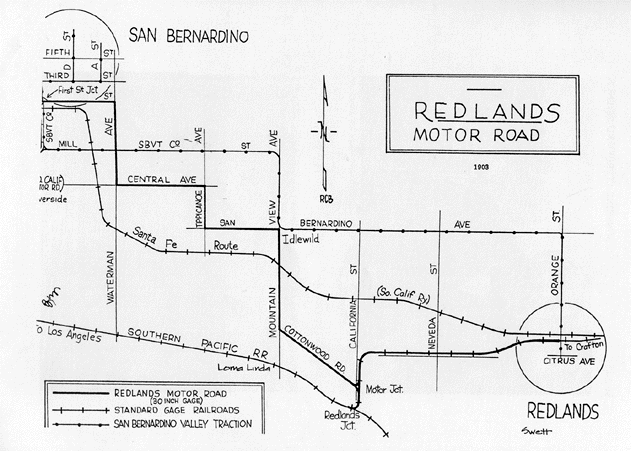 As you look at this map from 1903, you may notice several train tracks running through town.
Only two of the tracks still exist. Can you find which ones have survived?
At one time you could get on a train or trolley in Redlands Junction (Bryn Mawr) and travel to anyplace in the valley.